Thibault studied to be a motorbike/bicycle mechanic and then worked for a long time in bicycle maintenance. He believes that cycling should be preferred over many other modes of transport.
Rising through the ranks
He joined Vélogik as a bike mechanic working on Vélibs at the technicentre in Ivry-sur-Seine, and then moved on to become a mobile mechanic repairing bikes at private sites.
Thibault manages the scheduling, operations, stock management, personnel, maintenance, reports and invoicing. In an average week, he visits 3 companies in order to repair their bikes. In this new role, he needs to have good customer relationship skills and be highly organised, as not only must he manage maintenance operations, but also organise his rounds and ensure customers are happy. This makes him a well-rounded and versatile mechanic.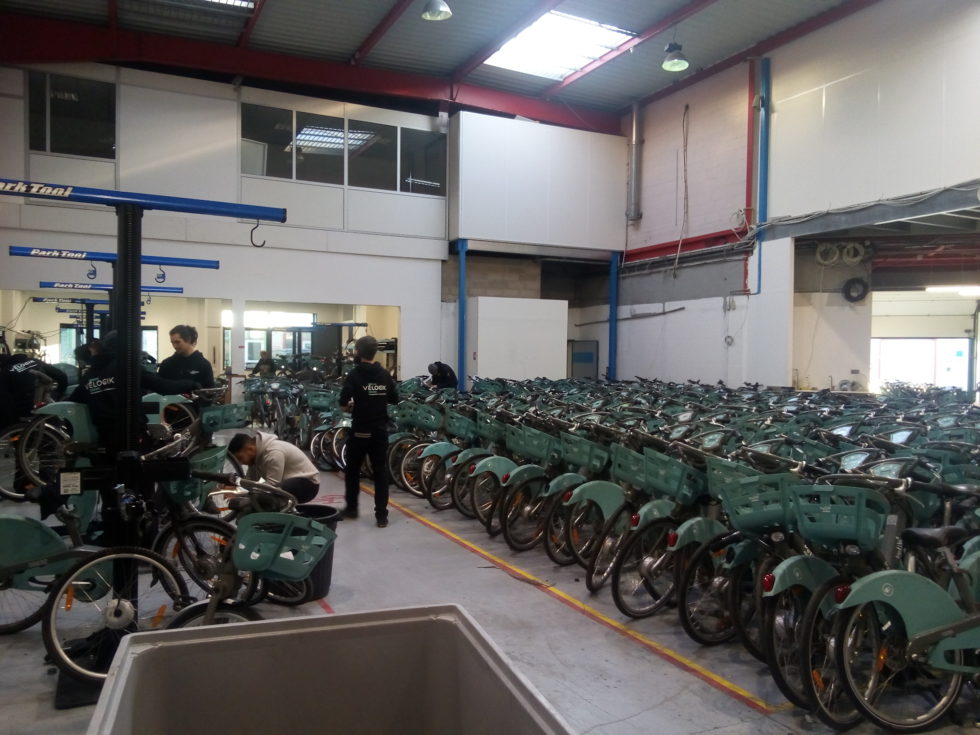 From mechanic to instructor
When opening its Maintenance Campus, Vélogik looked at its existing staff to see who was capable of becoming a mechanic instructor.
Thibault was identified as having the potential to train new mechanics. He was already known for welcoming new employees, sharing his knowledge and experience so they could settle in as quickly as possible. His dedication and kindness towards his colleagues made him a natural teacher.
Thibault is ready to tackle the new challenge of becoming an instructor head on. He is also excited to have the opportunity to learn new skills while passing on his own to others.